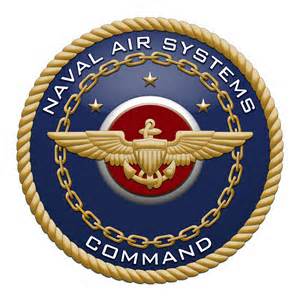 PEO (T) Tactical Aircraft Program
PMA-265 – F/A-18 & EA-18G
Provides program, financial, analytical, technical, and administrative management support services and involved IPTs by evaluating current and future technologies. Provide recommendations for new system alternatives and upgrades that support the F/A-18E/F production, delivery, and operational requirements to include F414 engines, Advanced Targeting Forward Looking Infra Red (ATFLIR), Active Electronically Scanned Array (AESA), Shared Reconnaissance Pod (SHARP), avionics systems, and others.
PMA-259 – Air-to-Air Missiles
Under the PMA-265 program, SAM, Inc. provides program management and technical support to the AIM-9X and AIM-120 programs. SAM, Inc. personnel are responsible for the AIM-120 and AIM-9X separations programs from initiation to operational certification, i.e. wind tunnel tests and analysis, selection of number assets and flight test points, analysis of flights test results, and certification of operational envelope to the fleet.
PEO (U&W) Unmanned Aviation & Strike Weapons Unmanned Aviation
PMA-201 – Precision Strike Weapons
We provided system engineering and weapons systems integration support requirements of the Joint Air-to-Surface Standoff Missile (JASSM) on the F/A-18E/F aircraft. Coordinates weapons related activities required to achieve NAVAIR certification of JASSM on the F/A-18E/F.
FRE – Fleet Readiness Enterprise
AIR-6.8.7 Naval Aviation Enterprise
Supported the Naval Aviation Enterprise's goal of achieving current readiness and ensured the readiness of the future force by optimizing existing resources through the creation of efficiencies and the management of all elements of cost by providing:
· Enterprise Pre-assessments
· Process Management
· Enterprise Barrier Analysis and Removal
· Data Collection, Analysis, and Metrics Development
· Enterprise Financial Analysis and Process Management
· Systems Integration
· Enterprise Administrative Support
· Information Management (IM) Support
NAVAIR (4.8) Aviation Support Equipment
Ground Support Equipment /Peculiar Support Equipment Development and In-service Engineer Division. SAM, Inc. performs testing, systems engineering, analysis, development, integration, and fleet introduction of aviation GSE/PSE in support of Naval Aviation weapons systems.
SAIL – Surface aircraft Interoperability Laboratory Support
SAM, Inc. provides engineering, technical, test, and logistics services for the conduct of Joint and Navy research and development (R&D) programs; systems integration; simulation and stimulation systems development, test planning, and conduct; command, control, communications, computers, intelligence, surveillance, and reconnaissance (C4ISR) systems interoperability; and technology demonstration programs for the Naval Air Warfare Center Aircraft Division (NAWCAD), Integrated Battle-Space Simulation and Test (IBST) Department, Integrated Combat Environments (ICE), and Division Surface/Aviation Interoperability Laboratory (SAIL) Branch.